Fact checked by Steven Lines, lifelong Hunter, and Outdoorsman

.
Elk hunting provides you with many great experiences, and a successful hunt can give you hundreds of pounds of meat and an impressive set of antlers. But many hunters often overlook another keepsake which is the hide.
A tanned elk hide is perfect for use as a rug, blanket, accent piece, or a mount in the future. But how much does it cost to tan an elk hide?
A well-tanned elk hide should be tanned with a professional tannery. These tanneries will generally charge by the square foot, and an elk hide will cost around $10.00 to $20.00 per square foot. This price is standard amongst most tanneries, so your overall cost will depend on how large the hide is. 
Tanning the hide is the perfect way to keep another element of your elk hunt alive. Once tanned, the hide can be used for many purposes and is much cheaper than mounting an entire elk alone. Continue reading to learn more about the tanning process and where to tan your elk hide. 
How Long Does It Take to Tan an Elk Hide? 
Tanning an elk hide can take quite a while if you want it done right. Most professional tanneries will have long waiting lists and backed-up work, meaning it could take upwards of six months to even a year to get a large elk hide tanned and back to you.
Of course, every tannery is different; it also depends on the time of year you send it in to get tanned. Tanneries get most of their hides during the hunting season and fewer during the offseason, affecting their turnaround times. 
It is still well worth the time and money to have a professional tannery do your elk hide, however, if you want the best quality from it. There are other options for tanning a hide, but none will give you the soft and supple hide that a professional tannery can provide. 
Can You Tan an Elk Hide Yourself?
Another option to tan your elk hide is to do it yourself. While this will result in getting your hide tanned much quicker, it is often a long and complex process that requires a lot of work.
Depending on your tanning process, it can even be a little dangerous, as chemicals might be needed to tan the hide properly. 
You also risk permanently damaging your elk hide if you mess up or make a mistake, especially if you have never tanned a hide before. While it can still be done, even by complete beginners, most hunters choose to let the professionals tan their hide to ensure a perfect and complete finished product that they can showcase and be proud of. 
Where to Tan Your Elk Hide
There are many tanneries throughout the country that can tan a hide. If you are having trouble locating one, a local taxidermist can often help you out as they work closely with tanneries for their line of work.
That being said, you do not need to live right next to one and can easily ship an elk hide to a tannery to have them work on it for you. These tanneries specialize in tanning hides from all types of animals and do thousands of elk hides per year.
They know what it takes to properly tan the hide and get the best possible finish out of it. 
Best Elk Tanneries
Tanneries can often be tough to find and work with, but it is well worth the effort to ensure a good elk hide gets tanned properly. This also makes it easier to identify the top tanneries since there are not as many throughout the country, and reputations spread quickly.
Here are some of the best tanneries in the country that can produce the best quality from your elk hide! 
USA Foxx and Furs 
Located in Minnesota, this tannery works on all types of hides and also produces its own leather. A great option that is very reasonably priced. 
https://www.usafoxx.com/index.php?route=common/home

Wild Fur Dressing
A tannery that specializes in only wild game, these guys know everything there is to know about tanning elk hides. They are located in California. 
https://wildlifefurdressing.com/

The Wildlife Gallery Tannery
Another great tannery that just does wild game, this tannery provides different shipping depots to help you more easily ship an elk hide to them. They also provide very high-quality work and are found in Michigan and Texas. 
https://tannery.thewildlifegallery.com/

Golden State Tannery
This is another tannery located in California. While smaller than other tanneries, they provide some of the fastest tanning times in the industry and will have your elk hide back to you before anybody else! 
https://goldenstatetannery.com/

Old Barn Tannery and Fur Dressing
This tannery provides pickup routes all over the country to better access those needing their hides tanned without dealing with shipping. They offer good prices and give you many different options for your elk hide.
https://www.oldbarninc.com/pages/wholesaletannerypricelist

Final Thoughts
Getting your elk hide tanned can seem daunting, but once you find the right tannery to work with, the whole process will go much smoother.
If you have any questions about the pricing, process, or timing involved with tanning a hide, don't be afraid to reach out to the company you intend to work with, as they are more than willing to help you!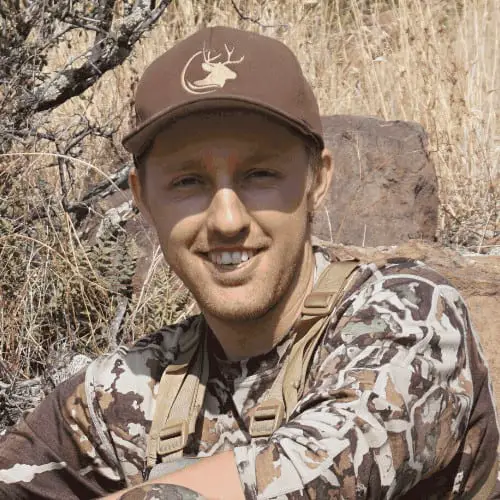 Steven Lines is a hunter and outdoorsman from Safford, Arizona, USA. Since he was a child, he has been hunting and fishing and has over 20 years of outdoor experience. Steven works as a hunting guide in Arizona during his spare time and runs a Youtube channel

 dedicated to sharing his outdoor adventures with others.
Sources
Was this article helpful?