Fact checked by Steven Lines, lifelong Hunter, and Outdoorsman

.
Bolt action rifles are among the most popular firearms in the world, and two specific models of these guns stand out above the rest: the Remington 700 and the Winchester Model 70. But of these two amazing bolt action rifles, which one is better?
Both the Remington Model 700 and the Winchester Model 70 are great rifles, and the better one is going to be whichever best suits your needs and budget. Both are excellent firearms, and both are extremely accurate and versatile. 
Let's take a deeper dive into both of these rifles so that you can decide for yourself which one is actually better. We will consider things like your budget, needs, intended uses, and overall different styles and features that you may be looking for in a bolt action rifle. Let's get started! 
Buy Bolt Action Rifles from Guns.com

Buy Guns and Parts from Palmetto State Armory

What is the Remington Model 700?
The Remington Model 700 is one of the most popular firearm platforms in the entire world, and for a good reason. This series of bolt action rifles have been around since 1962 and have become some of the standards for long-range and versatile bolt action rifles that others have built upon.
Developed off of the Remington 721 and 722 rifles from 1948, the Remington 700 has gone on to be made into the M24 and M40 sniper rifles that are both based on the initial Model 700 design. 
The Remington Model 700 has become so iconic thanks to its simplistic yet effective design. It is a manually operated bolt action rifle that uses two forward lugs.
The bolt on the rifle is made with 3-piece construction and is now available in numerous different variants to accommodate just about any shooter's needs or styles. Thanks to this rifle's success, many other bolt action rifles have been produced that mimic its design and function. 
What is the Winchester Model 70?
The Winchester 70 is another excellent bolt action rifle that has been around for a long time. It holds a very iconic place in American shooting culture and was introduced way back in 1936. It was given the name "the rifleman's rifle" due to how great it performed.
The action itself is very similar to that of a Mauser design, and this rifle continues to be a popular sporting and hunting rifle today. Over time since its introduction, it has come in many different variants and configurations, allowing you to find Winchester Model 70's in just about any style or caliber you can think of. 
What are the Winchester Model 70 and Remington Model 700 Chambered In?
Both the Winchester Model 70 and the Remington Model 700 can be found chambered in a wide range of calibers. Because both of these bolt action rifles have been around for so long, the list of available calibers continues to grow and grow year after year. Here are a few of the common calibers for each model of rifle:
| | | |
| --- | --- | --- |
| 308 Winchester | 300 Winchester Mag | 270 Winchester |
| 223 Remington | 300 Remington Ultra Mag | 30-06 Springfield |
| 243 Winchester | 338 Lapua | 6.5 PRC |
| 7mm Remington Mag | 6.5 Creedmoor | 22-250 Remington |
As you can see, there is a healthy mix between Winchester and Remington-type calibers, and both rifles are made in abundance in the same calibers. Because they have both been around for long periods of time, you will see many of these calibers (as well as many others) readily available for either the Remington Model 700 or Winchester Model 70. 
What Are the Differences Between the Winchester Model 70 and Remington Model 700?
The Remington Model 700 and the Winchester Model 70 are extremely similar rifles. Many inexperienced shooters might even mistake one for another. Both have history and are excellent firearms, so what are the actual differences between the two? 
The biggest difference between the Remington and the Winchester is the design of the receiver and other parts, such as the trigger and safety design. For example, the Winchester 70 has a flat bottomed receiver, while the Remington Model 700 is rounded.
This also leads to differences throughout the rest of the gun, such as how it feeds ammunition. Many Winchester rifles are considered to be controlled feed, while all of Remington's rifles are push feed when you are loading new cartridges into the rifle. 
Looking towards safety, the Winchester Model 70 utilizes a three-position bolt safety that will completely lock up the bolt when it is applied. This can be a positive or negative thing, depending on your preferences.
The Remington Model 700, however, uses a simple trigger safety instead of the bolt. Another notable difference between these two rifles is how the metal is finished.
The finishing process on the metal of the Winchester Model 70 is much stronger and will not rust as quickly as the Remington, but this does come with added costs. It should also be noted that this really depends on the specific model or variant of the Remington 700 as well. 
When it comes to smaller differences, you may notice little things such as a slightly longer bolt throw on the Remington when compared to the Winchester. Most shooters will not even notice this, but it wouldn't make a huge difference in real-world applications anyway. For competition or speed shooters, this may be something to factor in. 
But besides slight design or material differences, are there any major differences in performance? This will depend on who you are asking. Each rifle may have little things that separate them when compared side by side, but their overall performance will be incredibly similar.
Again, both of these amazing bolt-action rifles have been around for a long time. During this time, they have been used by people all over the world and tested in various conditions and situations. Both have been able to prove themselves as reliable, accurate, and high-quality firearms! 
Pros and Cons of the Remington Model 700
Let's take a look at the specific pros and cons of each rifle, starting with the infamous Remington Model 700. Because while each gun will have its differences from the other, this does not necessarily mean one is an advantage or not.
Differences are good, especially when you find a gun that is set up perfectly for you! And since the Remington Model 700 has been around for so long, it means that no two rifles are going to be exactly the same either. From different variants and configurations to different production runs, no two will be identical. 
But when it comes to the Remington 700, most shooters can agree that it has these specific pros and cons:
| | |
| --- | --- |
| Pros | Cons |
| Wide variety of parts and accessories. | The safety needs improvement.  |
| Recoil is easy to manage.  | The quality can be hit or miss from rifle to rifle. |
| Very rugged and reliable.  | The trigger isn't great and needs work. |
| Comes at an excellent price point.  | |
| Can be very accurate. | |
Pros and Cons of the Winchester Model 70
Production of the Winchester Model 70 has been a little random at times, as the company has gone through different buyouts and leadership changes, as well as the usual change in manufacturing processes and locations.
This means that there are going to be differences from rifle to rifle and major differences between the various configurations and variants that have been produced during those times. With all that being said, what are the pros and cons of a modern Winchester Model 70 straight out of the box from the factory?
Here is a list of some of the most notable pros and cons for this particular bolt action rifle:
| | |
| --- | --- |
| Pros | Cons |
| Trigger pull is adjustable. | Can be very pricey.  |
| Bolt option for the safety. | Its lighter weight can mean more recoil. |
| No tools needed to field strip the bolt. | Not as many aftermarket parts or accessories. |
| Controlled feed is great for hunting. | Can be harder to find and buy.  |
| Stock is bedded straight from the factory. | |
| The action is smooth and reliable.  | |
Which Is Better? The Winchester Model 70 or the Remington Model 700?
So now that you know the pros and cons of each rifle, which one is better? This will largely depend on your needs and wants out of your rifle. Because both rifles are very similar, there is really no option that is "better" than the other in general. You must also consider your budget. 
If you are looking for an all-in-one rifle that will need very little and is extremely high quality, then the Winchester Model 70 may be good for you. There are not as many aftermarket options to upgrade this rifle like the Remington 700 (although there are still tons of different options), but you really don't need to change anything with this particular rifle.
Everything from the adjustable trigger to the high-quality stock is really good and doesn't need changing if you don't want to.
The Winchester Model 70 is also lightweight, and the controlled feed ensures you always properly rack around. This is an excellent hunting rifle and will perform perfectly when you need it most.
On the other hand, the Remington Model 700 also performs these tasks well. You may want to go with the Remington if you prefer to save a little money or like to customize or swap parts in your rifle personally. 
The Remington is much more adaptable and easier to swap parts on. It is also very rugged and able to get the job done. Accuracy is excellent, and it can get even better once you upgrade its various components.
As long as you get a quality rifle out of the box (as it can be hit or miss from time to time), you can set up your Remington Model 700 to be the rifle of your dreams, and it will perform better than anything else out there. 
So which is better? It depends on what you like and what your needs are. Of course, don't forget about your budget either! Once you have decided on what is important to you and why you need the rifle, you can pick either one and be confident that you are getting a quality firearm that is one of the best bolt action rifles. 
Final Thoughts
Buy Bolt Action Rifles from Guns.com

Buy Guns and Parts from Palmetto State Armory

The Remington Model 700 and the Winchester Model 70 are excellent bolt action rifles. They have both been around for decades and have proven themselves highly accurate, reliable, and ready for whatever task you need them to do.
Whether you go with the Remington Model 700 or the Winchester Model 70, you can rest assured that you are making the correct decision!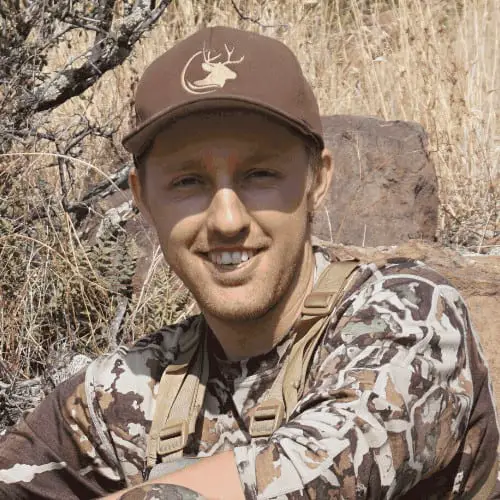 Steven Lines is a hunter and outdoorsman from Safford, Arizona, USA. Since he was a child, he has been hunting and fishing and has over 20 years of outdoor experience. Steven works as a hunting guide in Arizona during his spare time and runs a Youtube channel

 dedicated to sharing his outdoor adventures with others.
Sources
Was this article helpful?