Fact checked by Steven Lines, lifelong Hunter, and Outdoorsman

.
When you think of the world's most popular bolt action rifle, your mind will probably go straight to the Remington 700. This rifle has inspired many more other models of firearms and has made the name Remington a household name. But what about other Remington bolt action rifles? Are they just as good? Which one is better when comparing a gun like the Remington 783 to the Remington 700? 
Both the Remington 783 and the Remington 700 are excellent bolt action rifles, each with its own distinct advantages and disadvantages. One is not inherently better than the other, and it is up to each individual to decide which one works better for their needs and their budget. 
Let's take a more in-depth look at both the Remington 783 and the Remington 700 in order to see all of the main differences between the two. Everything from design differences, price tags, accuracy, and overall reviews will help you to decide better which of these two rifles could be the better option, in your opinion! 
Buy Bolt Action Rifles from Guns.com

Buy Guns and Parts from Palmetto State Armory

In this post, we'll cover:
History of the Remington 700
Let's start with the Remington 700. This infamous gun has been around for a long time, and for a good reason. It started by being designed and produced in 1962 by Remington. Available in a number of different calibers, it comes equipped with a 3, 4, or 5-round internal magazine that will vary depending on what caliber you decide on.
It can even be made to be run with external box magazines if that is what you prefer. Because of its incredible popularity, it can be found in a large array of different configurations, with everything from stocks, barrels, and calibers to make each one unique. 
The Remington 700 is a great bolt action rifle that got its popularity thanks to its simple design. It is made to be manually operated with its bolt action that includes two distinct forward lugs. This ensures reliability and simplicity.
The bolt face is recessed with the ejector that gets activated by a coil spring when the bolt is released. The bolt itself has a simple yet effective three-piece design that was different at the time it was introduced but is now copied by many different bolt action rifles now in the world. 
As more time passed, Remington saw how popular this rifle was becoming and began to introduce new variants to its customers. These were made with specific applications in mind, such as tactical operations or varmint hunting. Following their feedback and desires, you can now enjoy many different variations of this excellent bolt action rifle. 
Due to the giant success of the Remington 700, the company of Remington went on to create more models of rifles, with some being successful, with others not. They also acquired many other firearm companies and models, with a few of them being integrated into their product lines. One of these is the Remington 783. 
History of the Remington 783
The Remington 783 is another bolt action rifle made for hunting that is produced by Remington. It was intended to fill a hole in the market as a more budget-friendly hunting rifle when compared to their flagship Remington 700 rifle.
It was first launched in 2013, which leads to the "3" in the number 783. It is widely considered to be a spiritual successor to the Remington Model 788, from which the 78 in the 783 comes as well. 
When it comes to design, the Remington 783 is primarily built upon the Marlin X7 rifle design. This was acquired by Remington in 2007, and with inspiration from the Remington model 788, the brand new Remington 783 was finally born and ready for production. 
The overall design was very smart, even though it differed from the popular Model 700. It bases its design on innovative features like an adjustable trigger that includes a finger safety integrated into the trigger blade itself. This trigger can be adjusted from 2.5 to 5 pounds very easily.
A floating bolt head and a 110 bolt action add to the functionality. Even the black synthetic stock is made from plastic with more nylon in order to make it more sturdy than other budget-friendly rifle stocks out on the market. It also includes a gel pad in order to help reduce the felt recoil. 
With other design aspects, such as the floating barrel and pillar bedded action, this gun proved to be a very accurate alternative to spending more money for a higher quality rifle. Even the detachable box magazine has an all-metal frame in order to make it sturdier and last longer. It holds three to five rounds, depending on the caliber it is in. 
Key Differences Between the Remington 783 and the Remington 700
So now that we know a little more about each model of rifle, what really sets these two rifles apart? Let's take a look at some of the key differences between the two. Although they are both manufactured by the same company, they are two very different firearms. 
The first major difference that you will see is in how each one is loaded. The Model 700 is a top-loading gun with an internal magazine. This means you must open the bolt and insert the new cartridges through the top. The 783, on the other hand, is magazine-fed through the bottom.
While the Remington 700 can be modified to accept magazines as well, it is primarily sold as a top-loading gun, while the 783 is only a magazine-fed rifle. 
Other changes appear in the actual design and function of both rifles. Because the Remington 783 was based upon a different rifle design, you will see plenty of different design differences. That, along with a few minor cosmetic changes, can help you to properly identify the difference between the two rifles. 
Are Remington 783 Parts Interchangeable with a Remington 700?
Because these two rifles look similar enough and are made by the same company, many shooters might be wondering if parts from the 783 are interchangeable with the model 700. For many types of rifles, especially those made by the same company, many of the parts are interchangeable. This makes parts easier to find and replace. With the Remington 783 and the Remington 700, however, most of the parts are not interchangeable. 
Because the Remington 783 was based upon a different design than the 700, many of the parts are not interchangeable. There are instances where some parts, such as stocks, are able to work, especially with a little bit of modification. This, however, is not always the case, and only an experienced gunsmith should be the one to use external parts that were not intentionally designed to be used with a Remington 783. 
Remington 783 Vs Remington 700, Which is Better? 
Now that we know a little bit about each rifle, which one is the better choice? That decision will come down to a personal preference and opinion. While it is true that the Remington 700 is a more expensive firearm and made with more precision and quality materials, that does not always mean it is more accurate or reliable. For the shooter who has a tighter budget, things like reliability and accuracy are much more important in order to get your money's worth out of a product like a hunting rifle. 
For hunters or shooters that want a rifle that is very versatile and comes with a wide variety of aftermarket parts and equipment, then the Remington 700 might be the ideal choice. It is slightly more expensive than the 783, but because it has been around for so long, it has thousands of different configurations and equipment. It is also easy to do things like swap barrels, work on the action, or even change calibers entirely if you would like. 
The Remington 700 is also incredibly accurate. In fact, it is often used as the base when it comes to custom long-range shooting builds. Easily swapping barrels, plenty of different stocks, and ease of use lead to this gun is a great option for anyone, from beginners to shooting veterans. 
But what about the Remington 783? The 783 is also an excellent rifle and comes in at a much more affordable price point. This gun was made to appeal to hunters or casual shooters who just want a rifle that is very accurate and dependable.
If you are a hunter that is rough on your gear, this gun is also a great choice as it is very durable. It is also much easier to stomach a scratch or some dirt on a cheaper firearm than one that you spent thousands of dollars on! 
When it comes down to it, there is no clear winner between the Remington 783 and the Remington 700. The 783 is a very accurate, durable, and dependable rifle that has a price tag that won't break your bank.
The 700 is a little pricier but is made with higher quality materials, is more versatile due to its parts being interchangeable and easily swapped, and is overall a quality firearm. The winner between the two will be up to the person who is deciding what is more important to them. 
Are you going to be hunting or target shooting? Will you want to make changes or upgrades in the future? What is your budget? These are all important questions to ask yourself when trying to decide which is better, the Remington 783 or the Remington 700. 
Is the Remington 783 a Good Hunting Rifle?
With all of the different pros and cons being considered, does the Remington 783 make a good hunting rifle? We know that the Remington 700 can be set up to be one of the ultimate hunting rifles in the world, but what about its cheaper alternative? Luckily this is exactly what the Remington 783 was designed for. While it is true that the 783 can be a decent long-range shooting weapon, it really shines when it comes to hunting applications. 
Everything from the sturdy action to the stock on this rifle was made with rough hunting conditions in mind. The stock is made to be sturdier and stronger than other budget stocks on the market. It can properly repel water and take a beating, regardless of the terrain you are hunting. It also withstands temperature swings better thanks to the incorporated nylon inside of it. 
The internal configurations also benefit the hardcore hunter as well. The bolt is designed to function properly still even if foreign objects such as mud or dirt get caught inside.
The trigger is fully adjustable to allow it to be set up for the hunter's preference. Some Remington 783 models even come equipped with a 3 to 9 power scope as well, making it ready to start hunting as soon as you bring it home. 
Final Thoughts
Buy Bolt Action Rifles from Guns.com

Buy Guns and Parts from Palmetto State Armory

The Remington 783 and the Remington 700 are both excellent bolt action rifles. Many shooters love both platforms, despite their differences. If you are in the market for a new long-range rifle for competition or hunting, then both of these can be very great options.
Each one has its own set of pros, cons, and design differences that will give shooters a difficult choice to make between the two. One thing is for certain, however. Both of these bolt action rifles are of some of the highest quality in the entire world.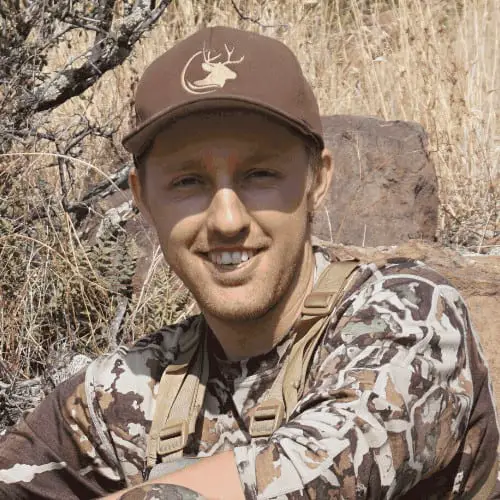 Steven Lines is a hunter and outdoorsman from Safford, Arizona, USA. Since he was a child, he has been hunting and fishing and has over 20 years of outdoor experience. Steven works as a hunting guide in Arizona during his spare time and runs a Youtube channel

 dedicated to sharing his outdoor adventures with others.
Sources
Was this article helpful?